Recently I had the pleasure of being visited by Professor Andy McIntosh to talk about birds and flight. Andy is a retired professor of thermodynamics and combustion theory from the University of Leeds in the UK and on the board of directors of Truth In Science (an organization promoting teaching intelligent design in the classroom in the UK).

I got in touch with Andy because I found his talks about birds on youtube and found them quite interesting. I give a similar presentation at NYU every year about the Evolution of Flight (a comparison between flying machines and flying organisms) and found it quite surprising that Andy can look at the same facts but come to different conclusions. In either case, we both share a fascination with the mechanisms of flight and the astounding complexity of birds. Regardless of which interpretive conclusion prevails, the presentation of the facts, mechanisms, operations, fossils, and stories is a marvel to learn.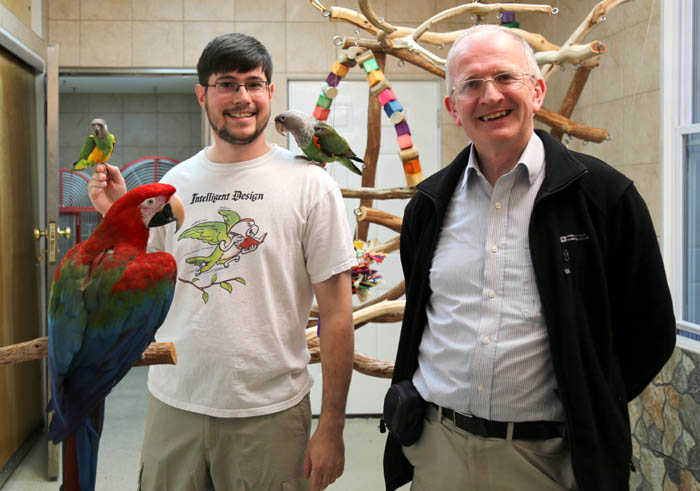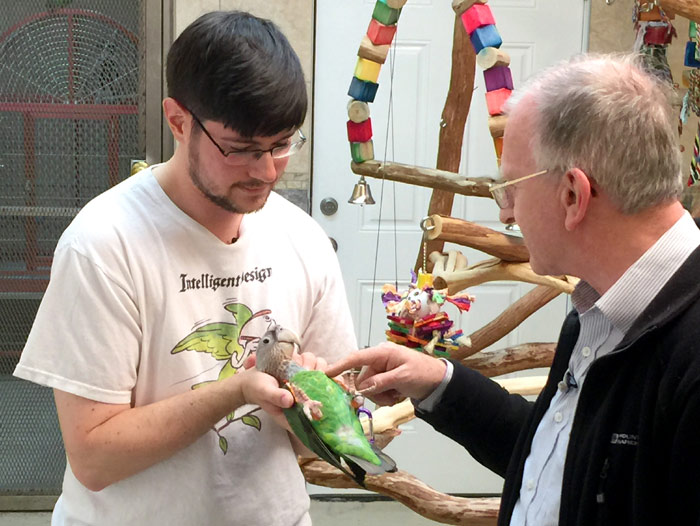 So without getting any further into background, let me present to you an interview - straight from my bird room and with the help of Kili, Truman, and Santina - with professor Andy McIntosh:



In this video and with the help of Kili, Truman, and Santina, Andy McIntosh discusses many topics related to birds and how they fly. A few of the topics include how feathers work, how the flight muscles are special in birds, how the avian breathing apparatus is like no other, archeopteryx fossils, and about his conclusions on how birds are too complicated to have evolved through natural processes and are instead the products of design. Dr. McIntosh concludes that:

"They want to be in the air and obviously they are designed to be in the air. Everything is telling me as an engineer, stroke mathematician, somebody who is used to asking the question 'why are things the way they are?' All these features tell me that there is a brilliant mind behind these creatures."

So after watching both presentations, do you think Kili is an evolved dinosaur or one of God's created creatures?