Did you know that there are wild parrots living in the United States? Since the extinction of the Carolina Parakeet there are no native parrot species to the US. However, there are several populations of feral parrots once brought over as pets.

In Brooklyn, New York, there are several populations of feral Monk Parakeets - Myiopsitta monachus - also known as Quaker Parrots. Legend has it that around 1967, a shipment of Monk Parakeets got accidentally released at JFK airport and was the foundation of the urban psittacine population. Lost or released pet quakers may have also joined up with those flocks. Since then, the parrots have bred and multiplied.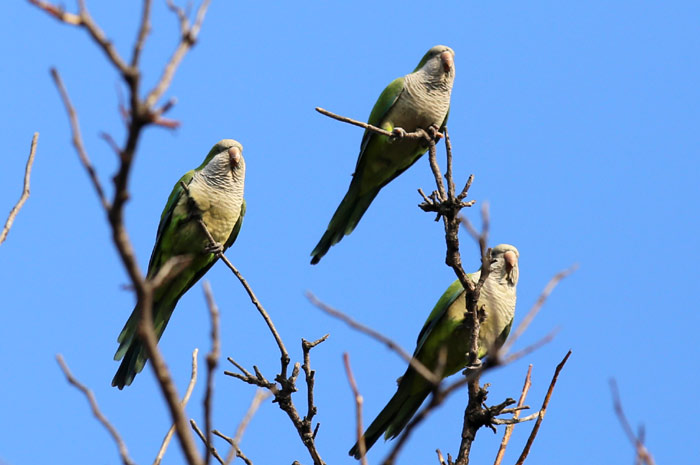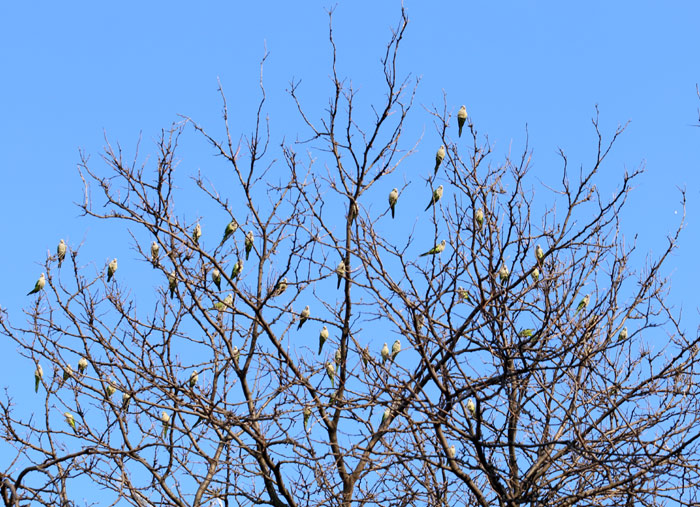 But life is no walk in the park for these lean green parrots! For a non-migratory tropical bird to survive the cold New York winter's is nearly miraculous. The Monk Parakeets are the only parrot species known to be able to survive these freezing winters because of their instinct to build communal nests. Not only that, they have learned to build these nests on power transformers and make use of a little free heating without paying a bill! The power company despises the destruction caused by these birds but some New York natives stand up for them and ensure they are allowed to survive.

I have heard that some city residents try to capture the parakeets to keep as pets. Since they are non-native, I don't think there is any law stopping them. However, bird watchers and fans of the parakeets do their best to stop this perhaps not illegal, but certainly undesirable poaching.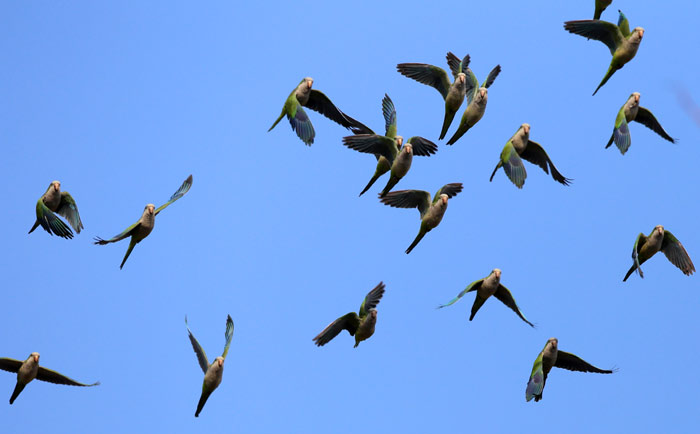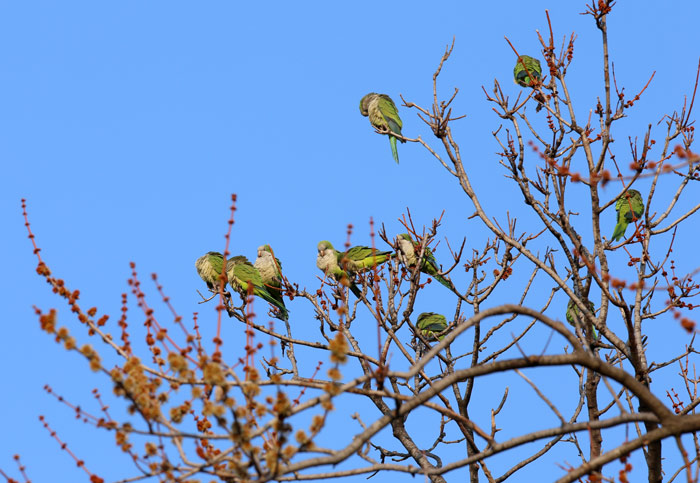 I wanted to see how the parakeets were doing after one of the coldest New York winters I can remember. On a brisk spring day, I headed to one of the locations the parakeets frequent. I was happy to hear their calls and discover that they had made it through the cold. But besides cold and humans, the parrots have yet another enemy to their survival!

While shooting footage of the Monk Parakeets going about their normal parrot business, we managed to catch a slow motion video of a Cooper's Hawk capturing a Quaker Parrot straight out of a tree! It happened in the blink of an eye, but the green color of the Hawk's victim was unmistakable! As the attack occurred, the rest of the flock scattered in all directions. It took at least ten minutes until any of the other birds had courage to come back to the same tree.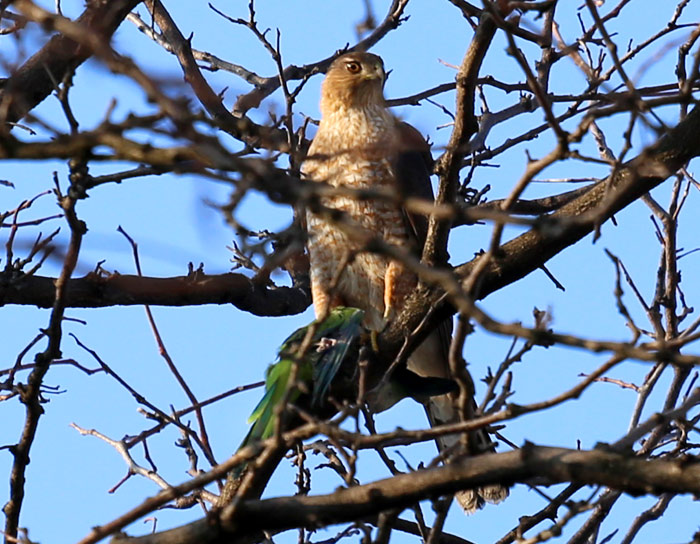 The mature Cooper's Hawk flew onto a roof with its catch but later came back to the same tree while still holding its prey. An observation I have made of the hawks that only occasionally visit this city is that they tend to stay in the natural environments (like parks and trees) and avoid excessively urban places. The hawk's red eyes were a firey blaze while the lifeless green bird dangled in its talons.

Just another day in New York City. The rest of the flock lives on. The next public "Parrot Safari" will be led by Steve Baldwin on April 4, 2015.