A little over a year since adopting Santina from me, Lori came to NYC to visit. Lori and my wife Marianna have become good friends and wanted to go sightseeing around NYC and doing bird stuff. They played with our birds, visited bird stores, and did some rescue fund raising in the city.

Santina was in good hands with Lori's friend while she went away. Lori had been preparing Santina and her friend almost since the beginning for some eventual absence. Lori did not know how, when, or why she might not be around to take care of Santina but she knew that the possibility can always exist (even if not deliberate, say an emergency). So, when a trip to visit us in NYC came up, Santina and her birdsitter were already prepared.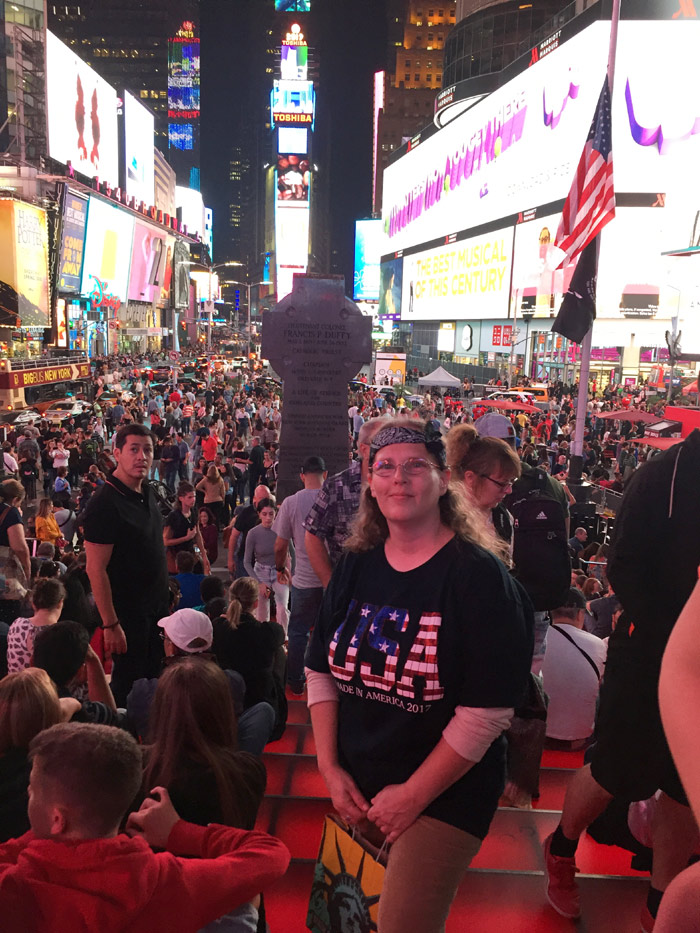 Marianna took Lori to the Statue of Liberty, Times Square, Central Park, and all around New York City. They also spent a long time seeing birds at the Todd Marcus Exotic Bird Store, and a few others. Lori enjoyed getting to spend time with Kili, Truman, and Rachel as well.

Lori and Marianna spent a day in Central Park offering pictures with the blue and gold macaw Rachel to raise money for Ginger's Parrots Rescue. They raised $150 for the rescue. Not only that, Rachael got some much needed socialization and helped educate the public about parrots.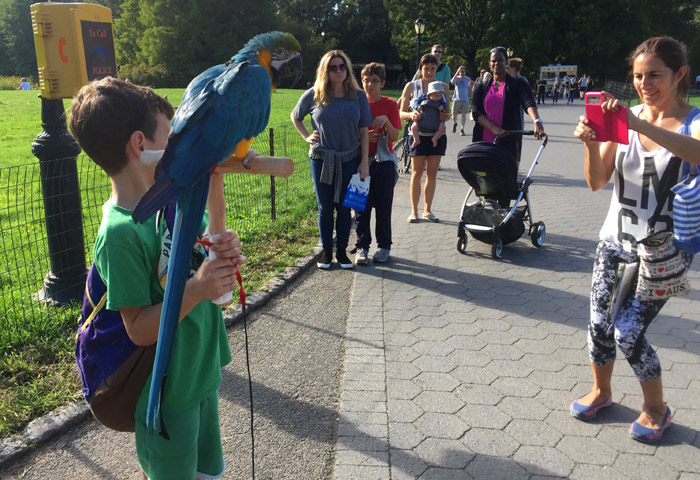 Then came the visit to Santina. We flew Lori back to Pittsburgh in my airplane and stayed the night to spend some time with Santina. The last time I had seen Santina was Christmas of 2016. It has been over a year since her adoption and 10 months since I had last seen her. I was not sure if Santina would still remember me or be alright with me handling her. To be on the safe side, I took my time getting to know her again like meeting a new parrot. I did not barge into the room and just demand she step up. Instead, I let Lori handle her a bit first and then I just gave her a nut. Santina took the nut just fine so I offered her to walk over and step on my arm. She came over just fine and put herself on my arm and got a nut. Santina was lovey dovey in no time. However, if I just assumed that she would remember me and things would be fine, it could have overwhelmed her and led to trouble. It's always best to err on the side of caution and give the bird time to adjust.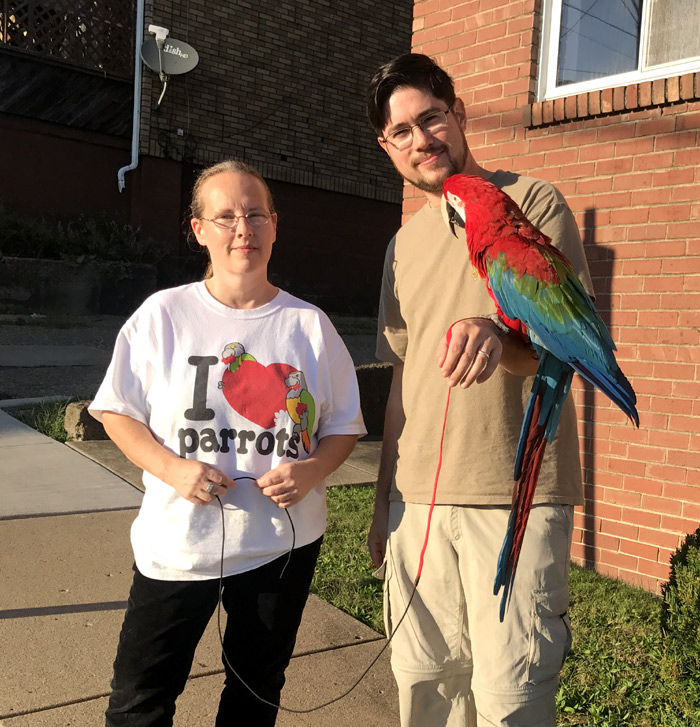 Lori put Santina's harness on so we could go outside. This was pretty effortless since Santina was carefully trained to wear the harness and Lori continued using the same method. We walked around her town a bit with Santina and even passed her back and forth between us. I'm really happy to see Santina in such good hands and to see how much joy Santina brings to Lori as well.



Part of: Blog Announcements, Macaws, Rescue
Santina Green-Winged Macaw Lori Rescue Macaw